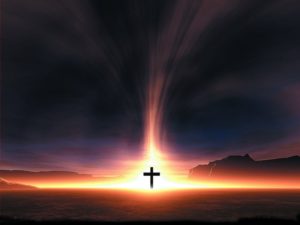 We are an end-time life changing restoration ministry. This ministry is being used of the Lord to make a difference in the world. This world that seems to have no vision. A world that is in a hurry to go nowhere good; as if driven to the edge of destruction by both unseen and seen forces of evil.

Our Founder Evangelist Jerry W. Hulse, has been used of the Lord to start churches and ministries throughout the world. Included is Withered Hand Ministries, Inc. a recognized 501(c3) non-profit charity, headquartered in the United States.
Withered Hand Ministries, Inc. was started back in 1993 as Guardian Angel Ministries which was a "one on one" beyond the walls ministry.
Evangelist Jerry's vision was to reach those who have been hurt in churches especially those suffering hurts because of strict denominational rules and unforgiving pastors. Somewhat fitting the unforgiving elder brother in the parable of the prodigal son.
We know our vision! It is a vision with purpose that drives our desire to found a ministry where God is glorified. People being reached with the greatest news on Earth. News able to bring life with meaning and purpose to a world that is looking for answers and a reason to exist.
Our purpose and vision burns within our hearts to fulfill the great commission and help to bring a change to the world around us.
As an ordained ministry of The Lord Jesus Christ, we seek to promote only His Kingdom. Our advocacy for The Eternal Kingdom prevents us from degrading lesser kingdoms of this world. We seek only The Glory of The Father, thru The Son, and by The Holy Ghost and choose to point to the Cross of Calvary rather than the fallen governments and man made religions of this world. Christ declares in John 14:6b, "I am the way, the truth, and the life: no man comet unto the Father, but by me".
We believe in our God, the supreme majesty and creator of all things.
We also believe that every life born on this planet has a divine purpose for being here for out of all the hundreds of sperm swimming toward the egg in fertilization, the lives we encounter everyday are the ones chosen to make it and become a person.
We do not look down on other cultures or nations because of their way of life nor do we reach unto them to put down their beliefs, gods or heritages, however, lifting our faith up we do reach out to them in love.

We treat all men and all nations the way we desire to be treated and show them the Love that our God has planted deep within our hearts that made a change in us.
We do not try to judge or criticize leaders or dictators in other countries for we believe they are just following their upbringing and trying to protect their land and their people the best way they know. We again realize that if we condemn or put them down then we may have been the very ones placed in their path to show them love and be the guiding light for them to find their purpose for being on this planet.
We at Withered Hand Ministries, Inc. and Withered Hand Ministries International have a burning desire to build group homes, orphanages & other ministries throughout the world.
We desire to see the youth of those nations become involved in bible studies and group activities including work projects that they can take home and cherish what they have made and learned.
We believe God has called this ministry to be a life changing ministry. A work that is called for a divine purpose.
We are earnestly looking and praying for the connections that our God will use to fulfill His call and purpose upon our ministry and yes leave his signature through us upon our generation and future generations.