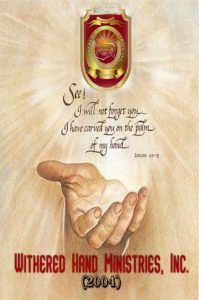 Beloved, we extend an invitation for you to meet with Evangelist Jerry and Prophet Frank Johnson every Friday on The Call in Church conference line. The program is called - Two More for Jesus.
The time for this conference is scheduled for every Friday  at 7:00 Pm Eastern and 6:00 Pm Central time.
 Phone Number 563-999-1229   No pin Needed!
We pray over all requests we receive from our website weekly on our Call in Church program.
This conference line meeting is recorded and played every week on live radio in San Antonio, Texas.
Rhema Gospel Express
To listen to the weekly program which airs every Sunday at 4pm Eastern and 3pm Central time, simply click here  Rhema Gospel Express 24/7 Internet radio.
---
If you are feeling down or just need someone to pray for, Click  the link below and you will find an anointed pre-recorded word and special prayer by Jerry and Sister Augustina just for you.
---
Thank you for taking time to fill out the enclosed form.
Remember: Be blessed and Be A Blessing!
PS:  We have special prayer cloths with scripture verses written on them and if you feel like you would want one, simply send a stamped self addressed envelope to our ministry address and we will be glad to send you one through the mail. We purchase these with 10 in a pack for just a little over $10.00 a pack while they last.
Beloved, we have received recent reports of people that have been dealing with cancer, heart trouble, anemic and other illnesses being set free and completely healed while wearing one of these special prayer cloths. Many of these supernatural healings have been confirmed by medical profession.
Be sure and check out our Praise Report page which has YouTube videos of the people confirming their miracle.