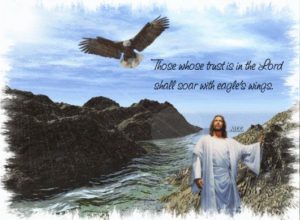 Withered Hand Ministries was started back in 1993 as Guardian Angel ministries which was
a one on one out of church ministry.
We have clear vision as to our call and purpose to the body of Christ.
We are a registered 501c3 ministry chartered and incorporated in Tennessee as a conglamerate of churches. Our ministers are legal throughout the free world.
We are an end-time life changing restoration ministry that is being used of the Lord to make a difference in a world that has no vision and is in a hurry to go nowhere.
Our Founder Evangelist Jerry has been used of the Lord to start churches and ministries throughout the world including Withered Hand Ministries, Inc.
In November 2017 Jerry was accepted into Don Stewart Ministries and received an impartation from Apostle Don and his Son Apostle Brendon Stewart which included the anointing Apostle Don Stewart had received personally from the late A.A. Allen.
Evangelist Jerry's vision was to reach those who have been hurt in churches especially those suffering hurts because of strict denominational rules and unforgiving pastors fitting the category of the unforgiving elder brother in the parable of the prodigal son.
We have met many hurting people like this today that are out driving trucks across our nations highways and many of them are former Pastors, Teachers and Elders that loved God and his people.
Withered Hand Ministries Inc. was born with a vision to reach out with hands of love to all cultures and kindred's of people throughout the world.
We know our purpose and it is what drives our vision to found a ministry that God would be glorified and people may be reached with the greatest news on Earth that is able to bring life, meaning and purpose to a world that is looking for answers and a reason to exist.